Schollen & Company Inc. is honoured to have received the Design Excellence Award and the Peoples' Choice Award as 'Best Project' for the Rouge Valley Trail Milne Dam Bridges project.
The Milne Creek and Milne Dam Cable-Stayed bridges provide key connections within the overall Rouge Valley Trail Network. With a span of 58 metres and 142 metres, respectively, the bridges were designed to minimize disturbance to the natural environment while providing an experience of the valley landscape.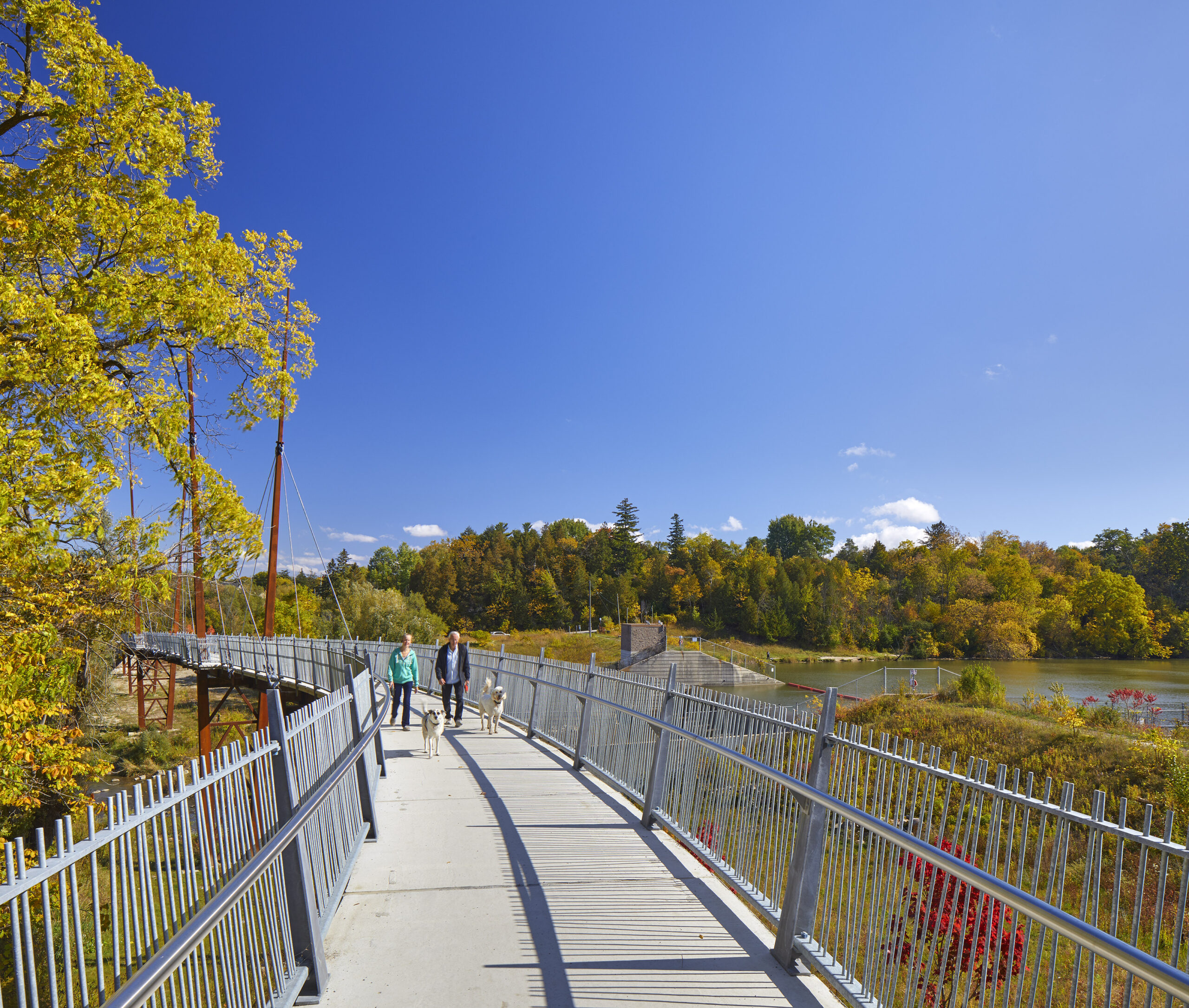 The Markham Rouge Valley Trail (MRVT) is a premier destination trail system within the municipality and the region. The trail was carefully planned to thread through sensitive environments along the Rouge River, connecting the Toogood Pond recreational area to the Milne Conservation Park and Rouge National Urban Park. Once completed, the trail system will provide over 25 kms of off-road multi-use trails that are connected to regional cycling routes and trail networks, as well as the public transportation system. The design and materials chosen for the trail, its iconic suspension bridges, the design of its amenities and unique interpretive features position the MRVT as one of the most used and enjoyed trail system in the region.