Schollen & Company Inc. is honoured to receive a 2022 National Urban Design Award for the University of Toronto Scarborough (UTSC) Campus Valley Land Accessible Trail Project.
The Royal Architectural Institute of Canada (RAIC), the Canadian Institute of Planners (CIP), and the Canadian Society of Landscape Architects (CSLA) selected the UTSC Valley land Accessible Trail to receive the Civic Design Award of Excellence.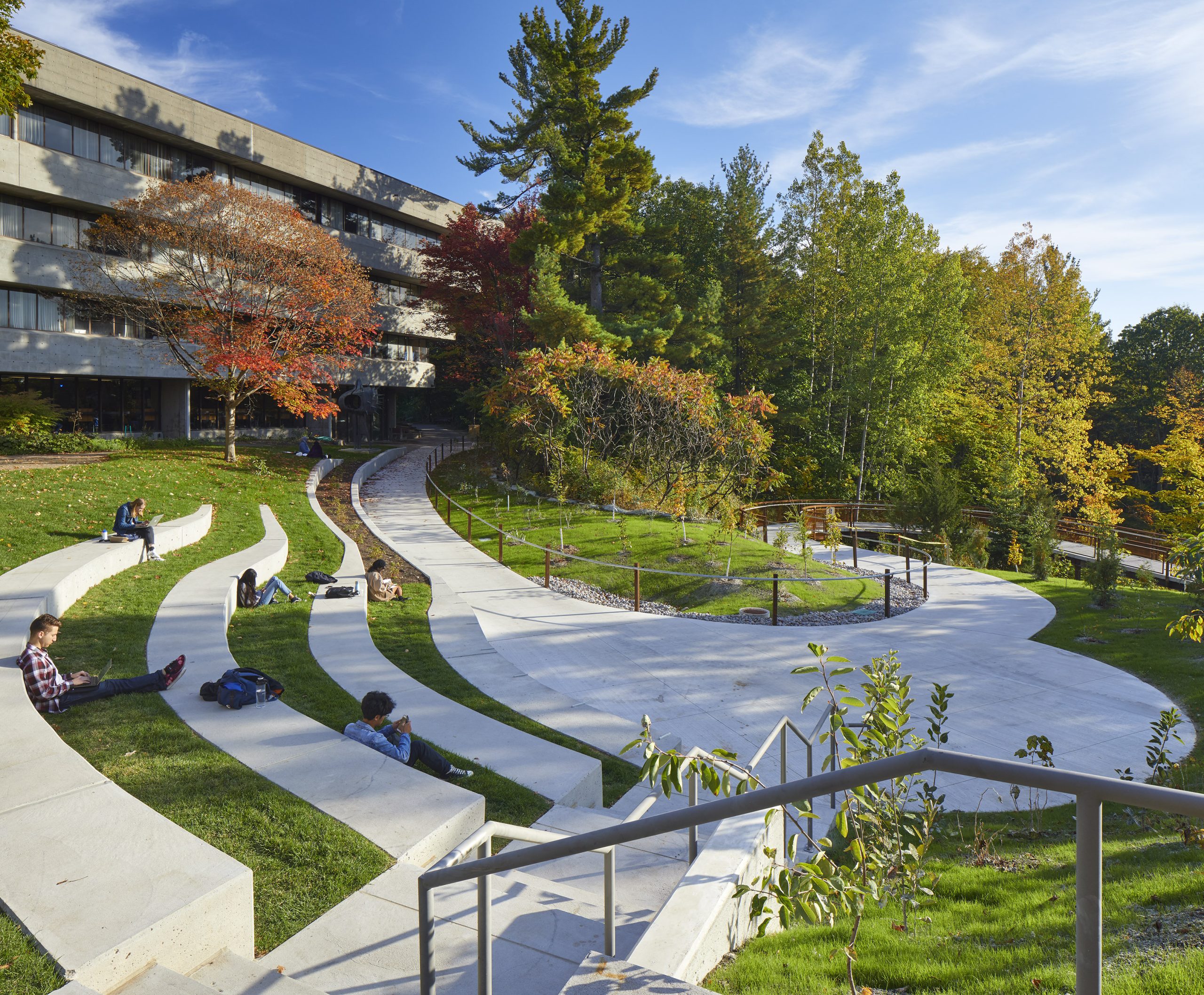 Project Team:
Schollen & Company Inc., Brown & Company Engineering, Moon-Matz Ltd., GeoTerre Limited
Project Description:
This precedent-setting project exceeds the requirements of provincial accessibility legislation, providing an important link between the UTS Campus and the Highland Creek Valley corridor, a highly biodiverse Environmentally Significant Area. The trail offers all people access to nature in an equitable manner. The media has described the trail as "breathtaking" and a "new landmark" within the City of Toronto. The surrounding natural setting of the ravine is considered to be "living laboratory" by UTSC and supports natural sciences-based curricula. The trail establishes an environmental and accessibility legacy for the UTSC and the greater community.